Ad van der Poel, the former Bank of America Merrill Lynch executive who joined Basware as head of Financing Services in 2014, is leaving the business as it restructures its divisions.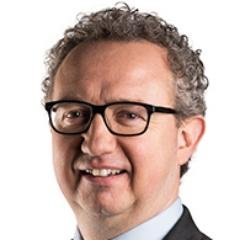 Van der Poel's Financing Services division is being combined with Network Services under a yet-to-be-hired SVP who will have responsibility for Basware's Network as well as the expansion of Basware's value-added services, including its supply chain finance offer. The Financing Services arm recently announced a partnership with Demica to provide supplier finance to Basware users, which SCFBriefing understands is unaffected by the change.

"Growing the Basware Network and expanding value-added services are two of the three pillars of Basware's strategy," said Vesa Tykkyläinen, CEO, Basware Corporation. "Basware has the largest e-invoicing network in the world and this is a huge data asset. We believe that integrating value-added services, including financing services, under the same business area leadership as the network will lead to better development of our network, further innovation of data-based solutions and services and more effective prioritization and efficient use of resources."
Van der Poel (pictured) will leave on 17th March to pursue other interests, according to a statement from Basware.